PMV Pipeline
Our discovery efforts target the top ten most frequent, or hotspot, p53 mutations that are collectively associated with approximately 30% of all cancers with mutant p53. Because of their prevalence in human cancers, these mutations are critical targets for precision anticancer therapies. Our therapeutic agents target specific p53 mutations that have the potential to attack cancer while minimizing the risk of off-target effects.
Target:p53 Y220C
Indication:Tumor Agnostic
Undisclosed
Target:p53 R273H
Indication:Tumor Agnostic
PC14586
Our lead product candidate, PC14586, is an orally available small molecule for the treatment of patients with locally advanced or metastatic solid tumors that have a p53 Y220C mutation. PC14586 is an investigational product and has not yet been approved by the US Food and Drug Administration (FDA) or any regulatory authority.
PC14586, a first-in-class selective p53 reactivator, is designed to stabilize the p53 Y220C mutant in which tyrosine is substituted by cysteine at amino acid 220 of the protein. This single amino acid change creates a small crevice in the p53 protein, making it thermally unstable and unable to effectively interact with DNA. Targeting this crevice with a small molecule to restore function to p53 Y220C has been proposed as a potential therapeutic strategy (Joerger 2006; Basse 2010).
The p53 Y220C mutation is the ninth most frequent p53 mutation and accounts for 1.8% of all p53 mutations (Bouaoun 2016).  The p53 Y220C mutation is observed in at least 30 different tumor types.
The US FDA has granted Fast Track designation to PC14586 for the treatment of cancer patients with locally advanced or metastatic solid tumors that have a p53 Y220C mutation.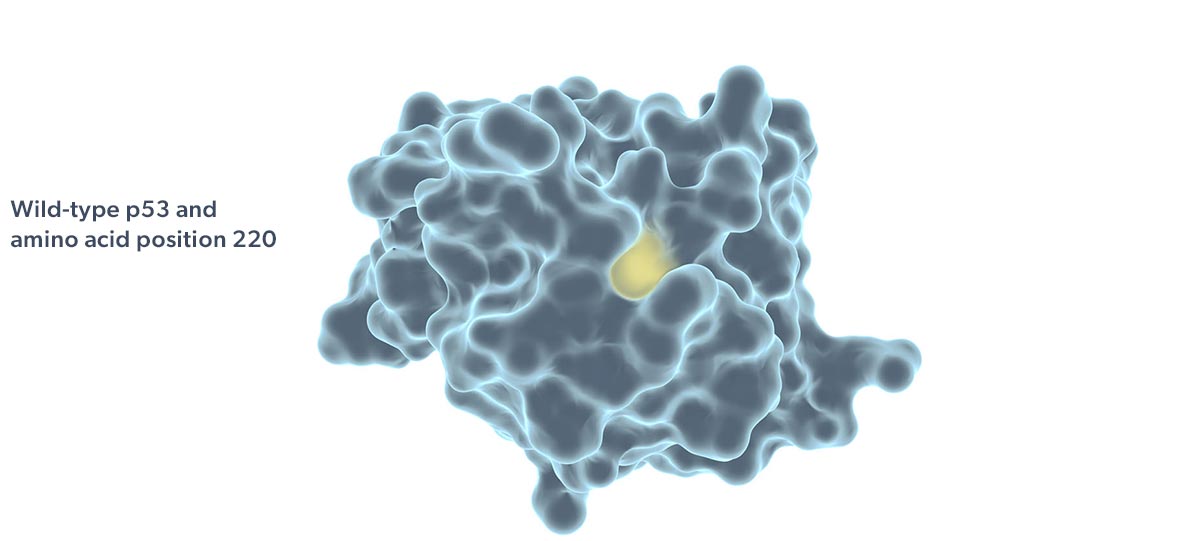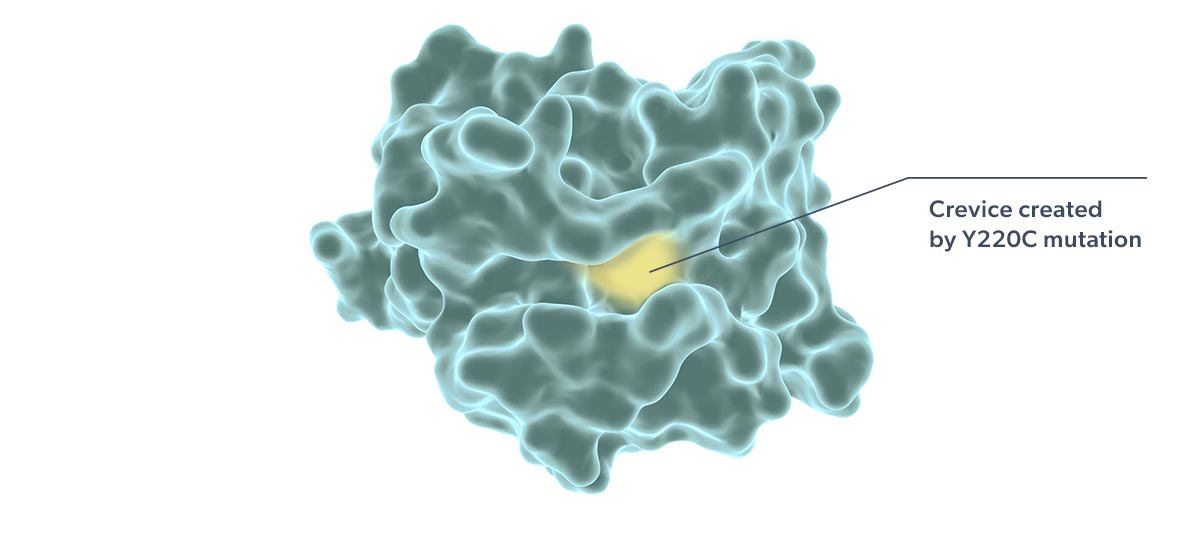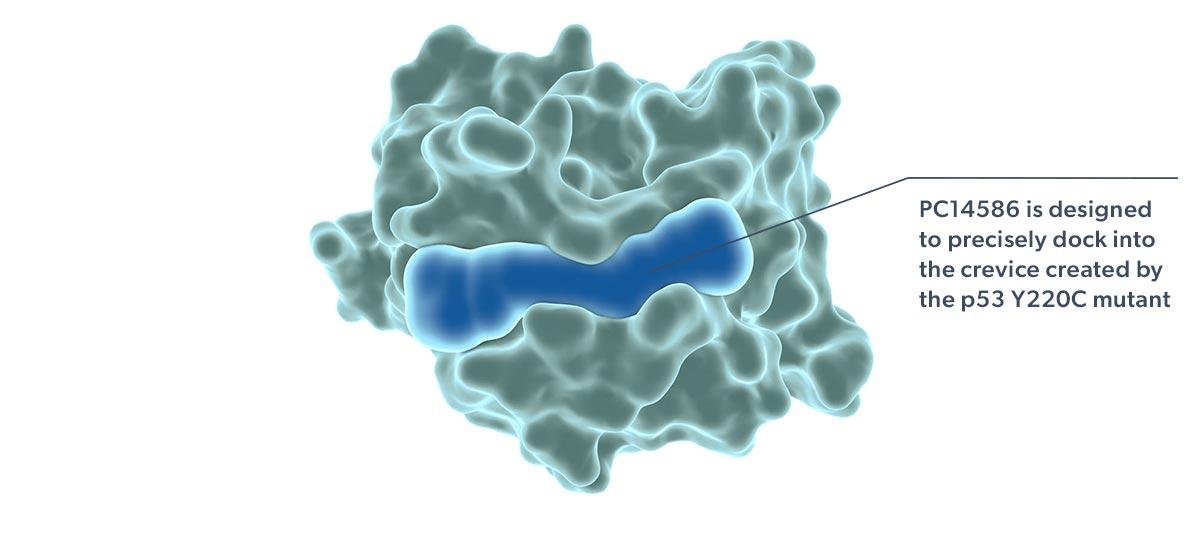 PMV-Sponsored Clinical Studies
A Phase 1/2 Open-label, Multicenter Study to Assess the Safety, Tolerability, Pharmacokinetics, Pharmacodynamics, and Efficacy of PC14586 in Patients with Advanced Solid Tumors Harboring a p53 Y220C Mutation.
To learn more about this clinical study please visit www.clinicaltrials.gov, study identifier NCT04585750.